MobiCam WebCam Edit
turns your mobile phone camera into a Webcam wherever you are. Experience resolution and frame rates comparable to some of the top-performing USB Webcams on the market.
MobiCam WebCam is compatible with any Internet telephony systems (Skype, GoogleCall, Yahoo, etc) as well as any Instant Messengers (MSN, Yahoo, ICQ, AIM and many others).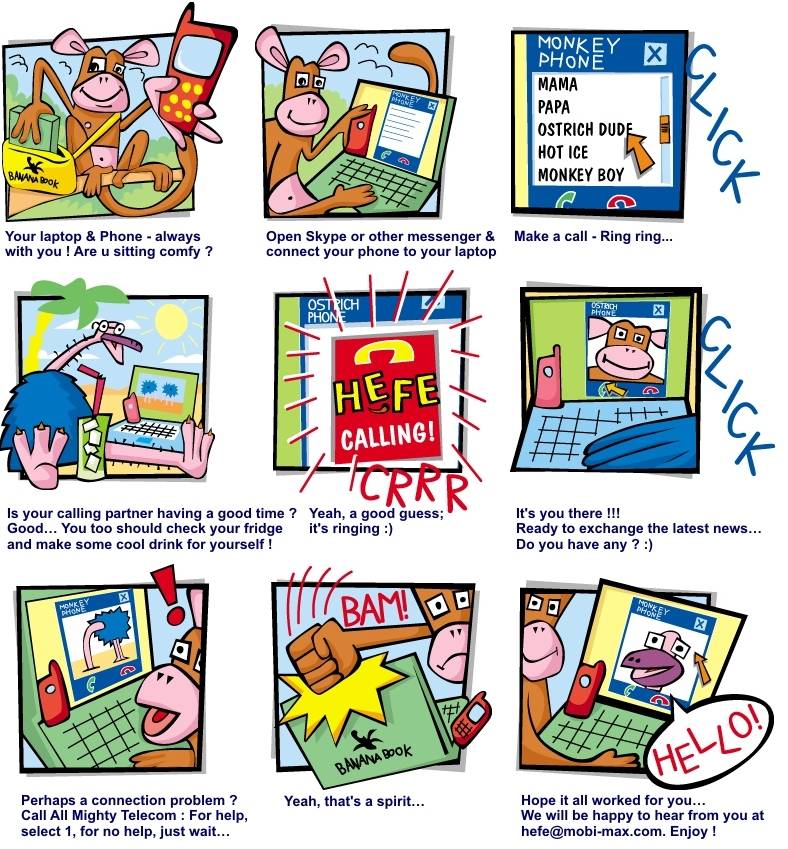 Very simple to install. MobiCam WebCam consists of two software components: (1) an application installed on your phone, and (2) an application installed on your PC/Laptop enabling you to stream a video to any Windows application that can receive video feeds from a web camera.
Connects via Bluetooth.

All can be downloaded at http://www.mobi-max.com/mobicam.html [1]